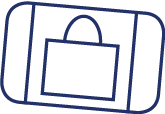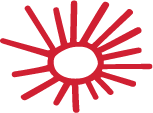 What is the Glennon Card?
The Glennon Card is a unique, 10-day discount shopping program organized by the SSM Health Cardinal Glennon Children's Foundation and the Glennon Guild, a 300 member women's organization serving the children cared for by SSM Health Cardinal Glennon Children's Hospital.
Here's How the Glennon Card Works:
An individual purchases a Glennon Card which entitles the cardholder to a 20% discount on regularly priced merchandise at hundreds of participating stores, salons and restaurants for the 10-day shopping period of October 15-24. 100% of card sales benefit the kids cared for by SSM Health Cardinal Glennon.
Your Purchase Helps Sick and Injured Children
In 10 years of the program, proceeds from the Glennon Card benefiting SSM Health Cardinal Glennon Children's Hospital have funded:
Milk Lab
The FOOTPRINTS program — Palliative Care
The Reach Out and Read Program
3D Printing Center of Excellence
Telemedicine equipment
Treatment programs for children with autism spectrum disorders
Equipment for the Transport Team
Lifesaving ECMO heart and lung monitoring equipment
Enhanced waiting, atrium and lobby areas
Advanced procedural and surgical scopes for patients undergoing general surgery, ear, nose and throat procedures, urological interventions, orthopedic surgeries or pulmonary procedures
New space for the Knights of Columbus Developmental Center
A new GE Logiq E9 ultrasound machine
Remodeling of our inpatient cancer unit including larger patient rooms, sleeper sofas and a playroom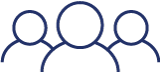 Build Customer Base
Advertising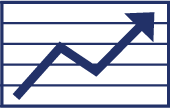 Increase in sales
Statistical information based on 2019 participating business survey and/or a 3-year comparison (2017-2019) of participating businesses and card buyers.