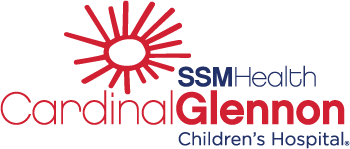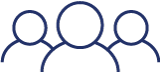 Build Customer Base
Advertising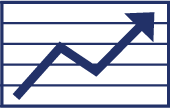 Increase in sales
Statistical information based on 2019 participating business survey and/or a 3-year comparison (2017-2019) of participating businesses and card buyers.
How the Glennon Card Works
The Glennon Card is simple, easy to use, easy to sell AND helps kids!
Individuals purchase a digital or paper Glennon Card for $60 each.
100% of card sales benefit the kids cared for by SSM Health Cardinal Glennon Children's Hospital.
Participating businesses offer cardholders a 20% discount on regular priced merchandise during the 10-day shopping period, October 15 – October 24, 2021. For restaurants, the 20% discount applies to meals for a maximum of 2 guests per card bearer and is not valid on alcohol, gratuity or sales tax. Services, non-retailers, attractions and entertainment businesses may instead offer special pricing or promotions equivalent to the standard Glennon Card 20% discount.
All Glennon Card participating retailers agree to sell and promote Glennon Cards. Retailers may choose Option A - sell paper and digital Glennon Cards in their stores or Option B - Only sell digital cards by referring customers to GlennonCard.org to purchase digital Glennon Cards. There is no fee to participate and no minimum card sales requirement.
Digital Glennon Card payments are processed via our secured website - GlennonCard.org. Paper Glennon Cards are processed at the end of the discount shopping period. Glennon Card representatives will collect forms, payments and any unsold cards for paper Glennon Card payment processing.
Restaurants and online only businesses are not required to sell Glennon Cards. We hope you will encourage your customers to purchase digital Glennon Cards.
To join the List of 2021 Glennon Card Businesses, click Here to register.
Below is the 2020 merchant video. Stay-tuned for an updated video for the 2021 program.